Bob Hines admits Wild Turkey stamp was his favorite!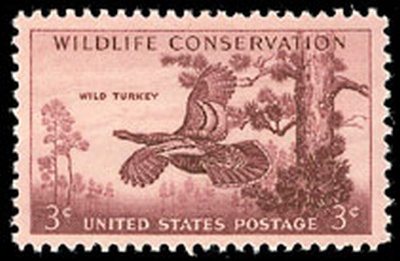 Click to See Magnifying Glass effect on this stamp image!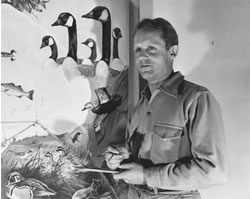 "Bob Hines - Wildlife Conservation Stamp Designer" from Western Stamp Collector on November 27, 1956.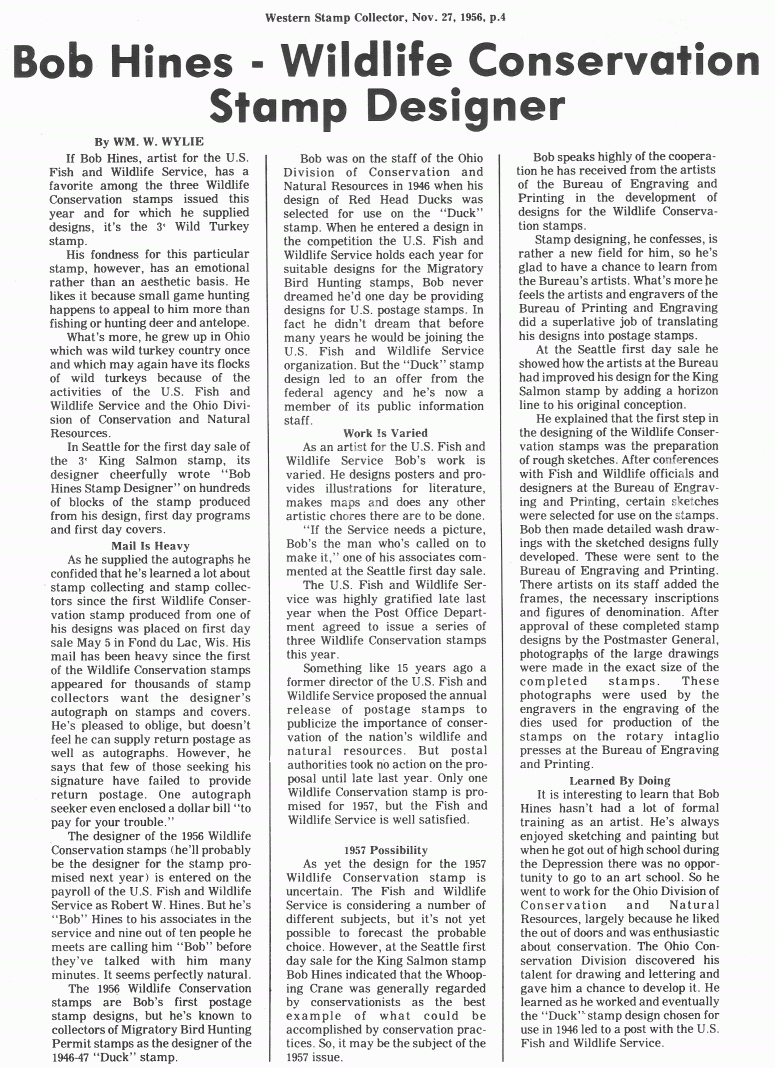 For a very limited time, we are offering these extremely rare artist-signed
corner Plate Blocks of 4 connected stamps at 50% OFF Appraised Value!
NOTE: When placing your order online, if you prefer to have a specific corner, please so indicate your choice of
following 3 options during Paypal checkout: Upper-right, Lower-left or Lower-right. Upper-Left: LOW Inventory!
PLUS, we will include packaging, handling and insured USPS delivery at NO extra charge!

|

|

|

|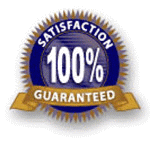 Email: info@wildlifestamp.com · Design by: Award Winning Web Site Designs



First Federal Wildlife Conservation Stamp | Press on Bob Hines Stamps | Links Page | Sitemap
All content Copyright © 2006-2017 by Carolina Web Marketing and Promotion. All rights reserved.